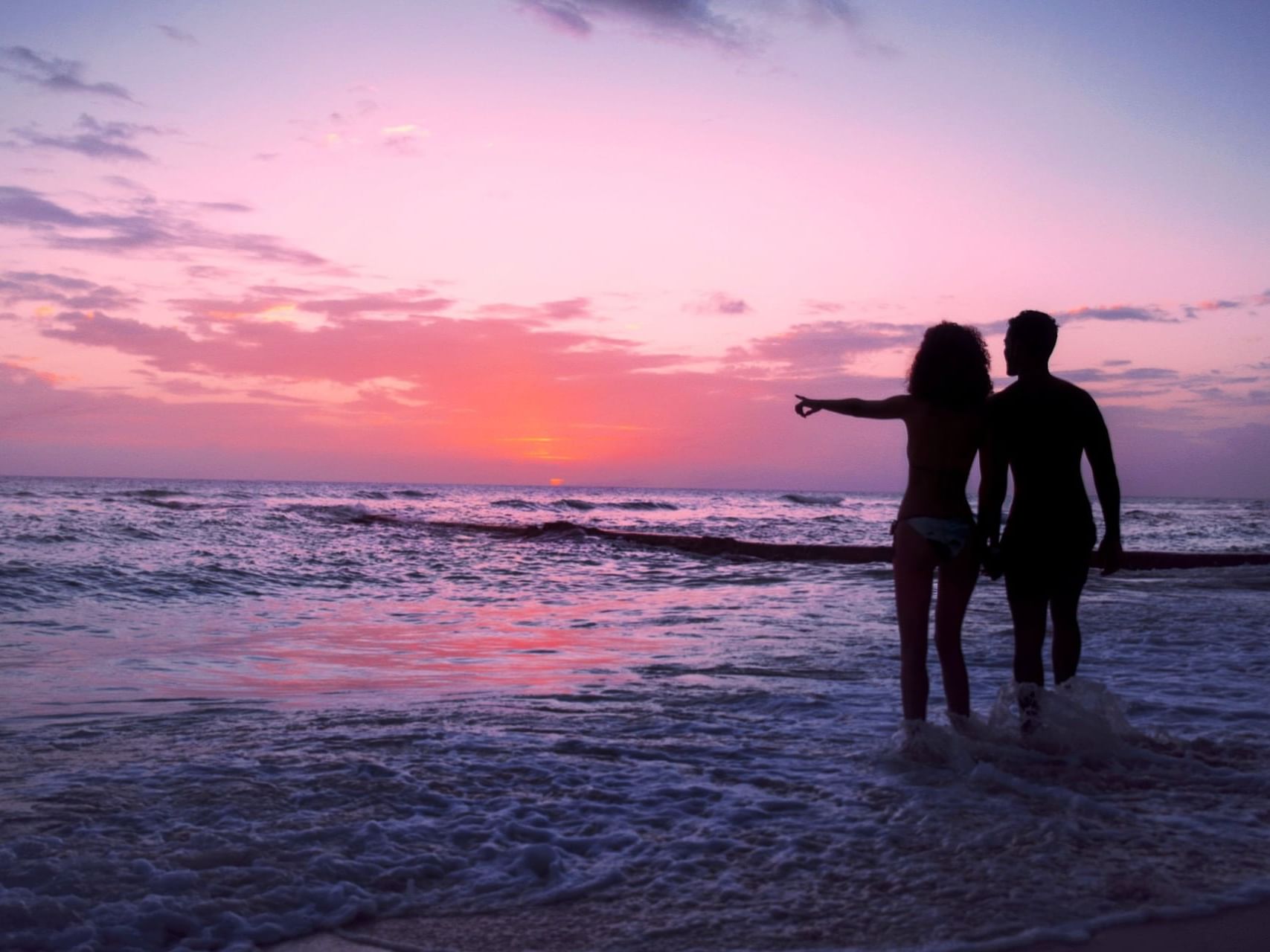 6 Romantic Reasons to visit Barbados for a Couples Getaway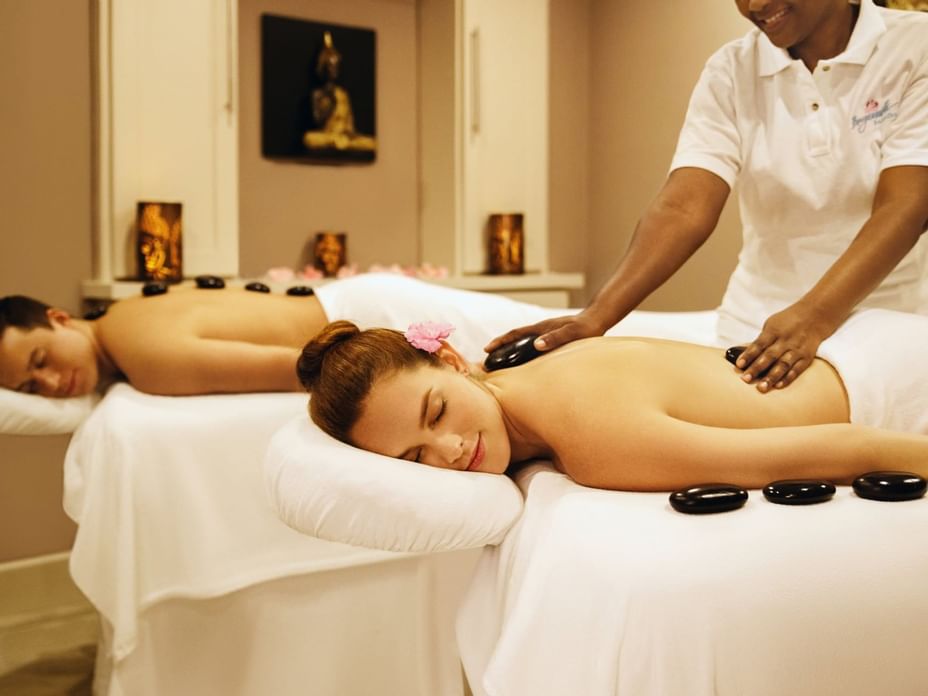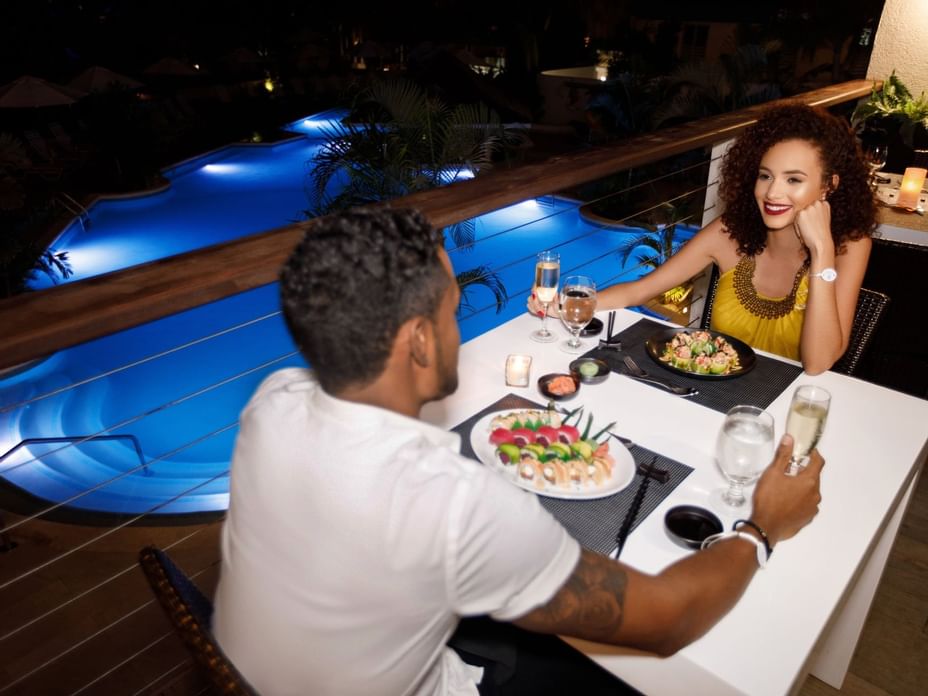 1. Explore together
There are so many places to see around the island, from strolling the streets in Bridgetown, to exploring caves, or visiting each unique coast on an island tour. Going on adventures together is one fun way to keep that flame alive. Learn to put some trust in each other and a good old-fashioned map. Rent a car, pick up a map and start exploring beautiful Barbados together. Sometimes in getting lost together you can grow together.
2. Rejuvenate the relationship through relaxation
There's nothing better than rest and relaxation, except for rest and relaxation with your partner. Take the time to relax in the cool breeze, refreshing water or indulge yourself in a couple's massage. Couple's massages and other relaxation techniques are said to bring people closer together. Not only will you feel great but your relationship will feel rejuvenated. Try out the couples spa package at Karma Spa, Sugar Bay Barbados.
3. Couples Activities
Being in Barbados broadens the horizons of your activities as a couple. If you're feeling stuck in a boring routine mix it up with a vacation in Barbados. Together you can go on long sunset beach strolls, horseback riding, snorkeling, hiking through tropical landscapes, dancing at fun bars to local music, or even just lay on the beach together. Let the excitement of trying new activities infuse your relationship but most importantly revel in time spent together, whatever you may be doing.
4. Romantic Restaurants
Have you ever heard the saying the way to your partner's heart is through their stomach? Sharing the local cuisine can excite your taste buds and release feel good hormones to make each meal you have together that much more special. Barbados is known as the Culinary Capital of the Caribbean; you will never run out of amazing food options and romantic atmosphere! Sushi lovers – you have got to dine at UMI! Steak fans – Sizzle Steakhouse is superb!
5. Escaping the Everyday Stresses
Whether it's family, friends, work or chores that are bringing stress to your life and relationship you can take a much-needed break from it all on the island of Barbados. Without these everyday stresses, you can truly give your relationship the undivided attention it needs.
6. Barbados makes for a beautiful backdrop
Grasp the opportunity that the endless beautiful sights provide, book a couple's photo shoot (or have a selfie shoot of your own) during your vacation to capture the memories and have a beautiful memento of your relationship that you can treasure for years to come. Or have a more casual and fun social media spree of the many places you explore with your significant other #RelationshipGoals!
No matter who you visit the island of Barbados with, we know you will have a fantastic time. Visit with a loved one and we guarantee you will both be back. The island is pure magic!