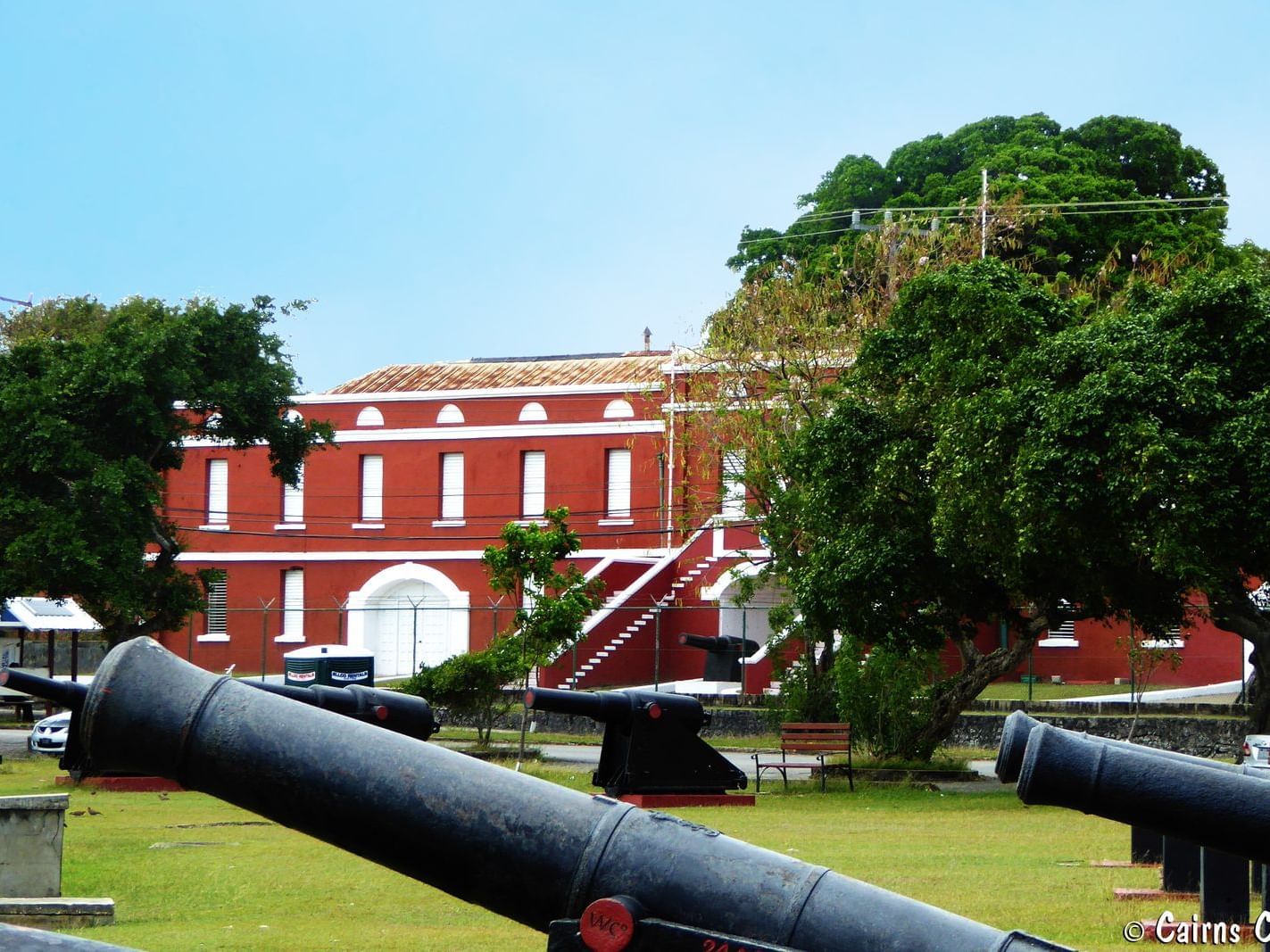 10 Things to Do Near Sugar Bay Barbados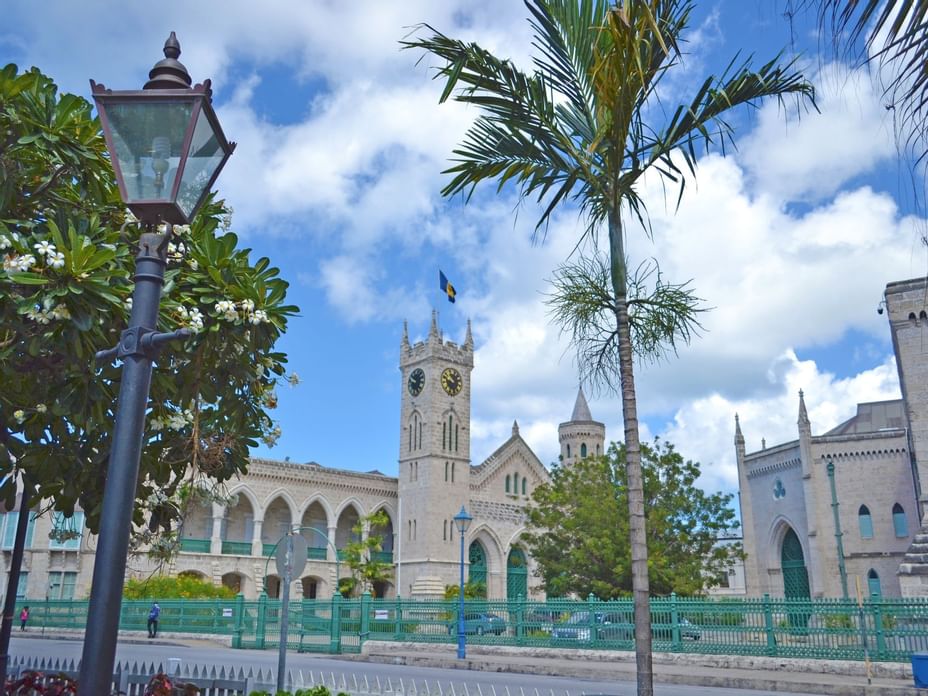 1. Spend a Day at Carlisle Bay
Right around the corner from the magnificent Sugar Bay lagoon is the picture-perfect Carlisle Bay. Known for its calm waters and long stretch of white sandy shores, Carlisle Bay is a must-visit for beach lovers. Relax at one of the many beach bars along the bay or be adventurous and explore the underwater world. Carlisle Bay has many shipwrecks, sea turtles and tropical fish to discover for both scuba divers and snorkelers alike.
2. Step Back in Time at the Barbados Museum
Housed in historic buildings once used as the military prison, The Barbados Museum is a walk-through time. The building was completed in 1853 during the rule of the British Empire and today holds over 500,000 artefacts. The tour takes about an hour to explore the eight exhibits, which are quite thought-provoking. You are invited to wander the grounds, and even step inside an old prison cell after. Don't forget to check out the gift shop!
3. Taste the best Cutter on the Island
Look for the small blue shack on Pebbles Beach with the long line up. Cuz's Fish Cutters have been featured in many international publications as one of the 'Top Sandwiches in The World' and once you taste it you will know why. A Cutter is a Bajan word for a sandwich made in a salt bread. Cuz's world famous fish cutter is made with local, battered marlin fish between a salt bread with lettuce, tomato and mayonnaise and Bajan hot sauce (if you dare).
4. Go for a stroll along the South Coast Boardwalk
The south coast boardwalk stretches 1.6 km connecting many restaurants, bars and beaches. Between 5-6 PM the boardwalk comes alive with people running and working out while they soak up the stunning sunset. Sea turtles are often spotted nesting and hatching along the boardwalk, a true miracle if you are lucky enough to spot it.
5. Explore George Washington House
Barbados was the only country George Washington visited outside of the US. He lived in the now, 'George Washington House' for 2 months in 1751. Today the house is restored to its former glory with antique furniture and fun facts on life in Barbados during that era. During the renovation of George Washington house in 2011, 3,200 feet of underground tunnels were discovered. They were once used as drainage for the then-swampy Savannah, and to facilitate secret movement of soldiers, connecting them to still undiscovered locations throughout this military area. We highly recommend doing the walking tour of the tunnels and the historic Garrison Night Tour for just $15 USD
6. Swim with the Bajan 'Sea Horses'
Wake up at the crack of dawn and head over to Pebbles beach, we promise it is worth it! Jockeys from the nearby Garrison race track train their horses by having them swim out to sea. You read that right, swimming horses. The horses then get to relax and splash around in the cool waves before heading home after their morning at the beach.
7. Test your luck at the Horse Races
Horse Racing at The Garrison Savannah dates back to the 1800s. Today the race meets are spread over three seasons, pretty much every other Saturday for the year with the exception of the month of October. The most prestigious race is the Sandy Lane Gold Cup held every March. View the race schedule here and test your luck by placing a bet on your lucky number horse. All visitors are welcome.
8. Marvel at Mallalieu's Motor Collection
Automobile enthusiasts will enjoy the collection of antique cars like the 1955 Rover 75, Allard P1, 1947 Bentley Drophead Coupe and more. It is not really a formal, polished museum, but more like being allowed to look at someone's private garage. Enjoy a personal tour by Mr Mallalieu himself and pick his brains about the history of motorsports on the island.
9. Try Stand-Up Paddle Boarding
Stand-up paddleboarding or SUP is the world's fastest growing watersport. Rent a paddle board or sign up for a class at the calm Pebbles beach to find out why. Once you have mastered paddleboarding, you can take things up a notch and try a SUP yoga class. There is no better venue for a yoga class than in the middle of the Caribbean Sea.
10. Cool down with a snow cone
Quench your thirst with an ice-cold snow cone. Listen out for the ring of a bell or toot of a horn, to spot the snow cone man. He can be found in Bridgetown and near the Garrison peddling around a bicycle with an ice box and flavoured syrups attached, all under a large colourful umbrella. Create your own snow cone by choosing from a number of colourful, sweet flavours or choose local favourites like tamarind, ginger or coconut over shaved ice. Try a drizzle of condensed milk on top to enjoy it like a local.
Want to learn more about Barbados? Check out our Boho Blog for more good reads.