Barbados' Best All Inclusive
Welcome To Sugar Bay Barbados
Escape To Our All-Inclusive Barbados Resort On The Beach
Stunning views, first-rate dining, exceptional activities and amenities, Sugar Bay Barbados offers all of this and more for you and your family. Located on the pristine beach, just steps from a tranquil ocean lagoon, our all-inclusive resort is an oasis of serenity and seclusion – yet is also within walking distance of Bridgetown's South Coast Boardwalk, vibrant nightlife and fascinating attractions including the Historic Garrison (a UNESCO World Heritage Site).
In the mood for something a little more relaxing? Karma Spa showcases a full menu of restorative treatments in a peaceful atmosphere. Children of all ages can discover a plethora of fun, age-appropriate activities at the Kids and Teens Clubs. At Sugar Bay Barbados, the possibilities are endless.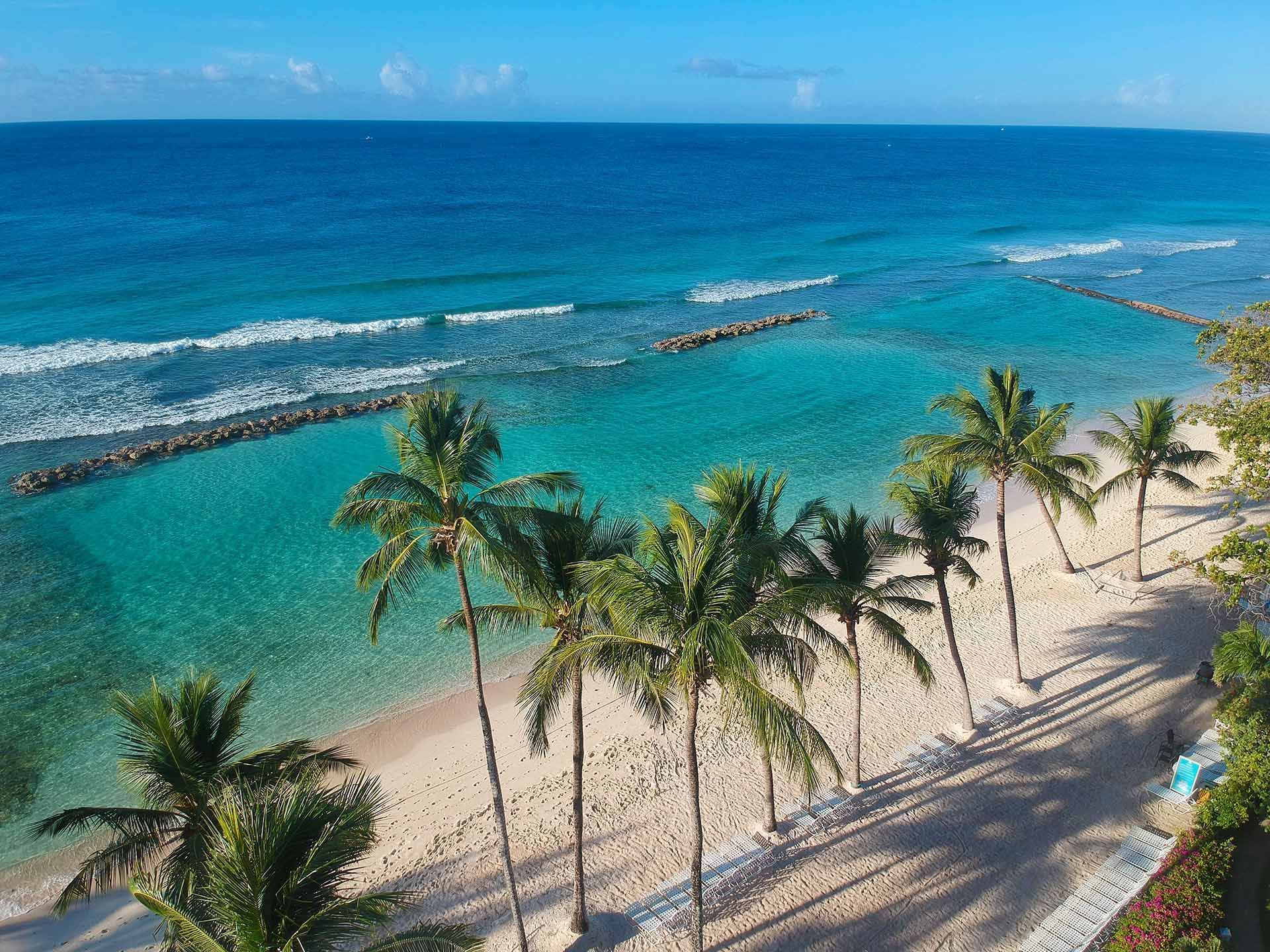 Your Home Away from Home
Our airy, inviting rooms and suites offer eclectic design touches and plenty of space to unwind and recharge, along with perks like complimentary Wi-Fi and furnished patios or balconies. Many also boast beach, pool or garden views.


Options to Please Every Palate
Satisfy cravings at one of four on-site restaurants, sip cocktails on the beach or watch the day's games in our cosy pub. With so many delicious on-site dining and beverage options, the only problem you'll have is deciding which one to choose.


Get to know Barbados
There are so many things to do in Barbados, let us help you curate your authentic Bajan experience.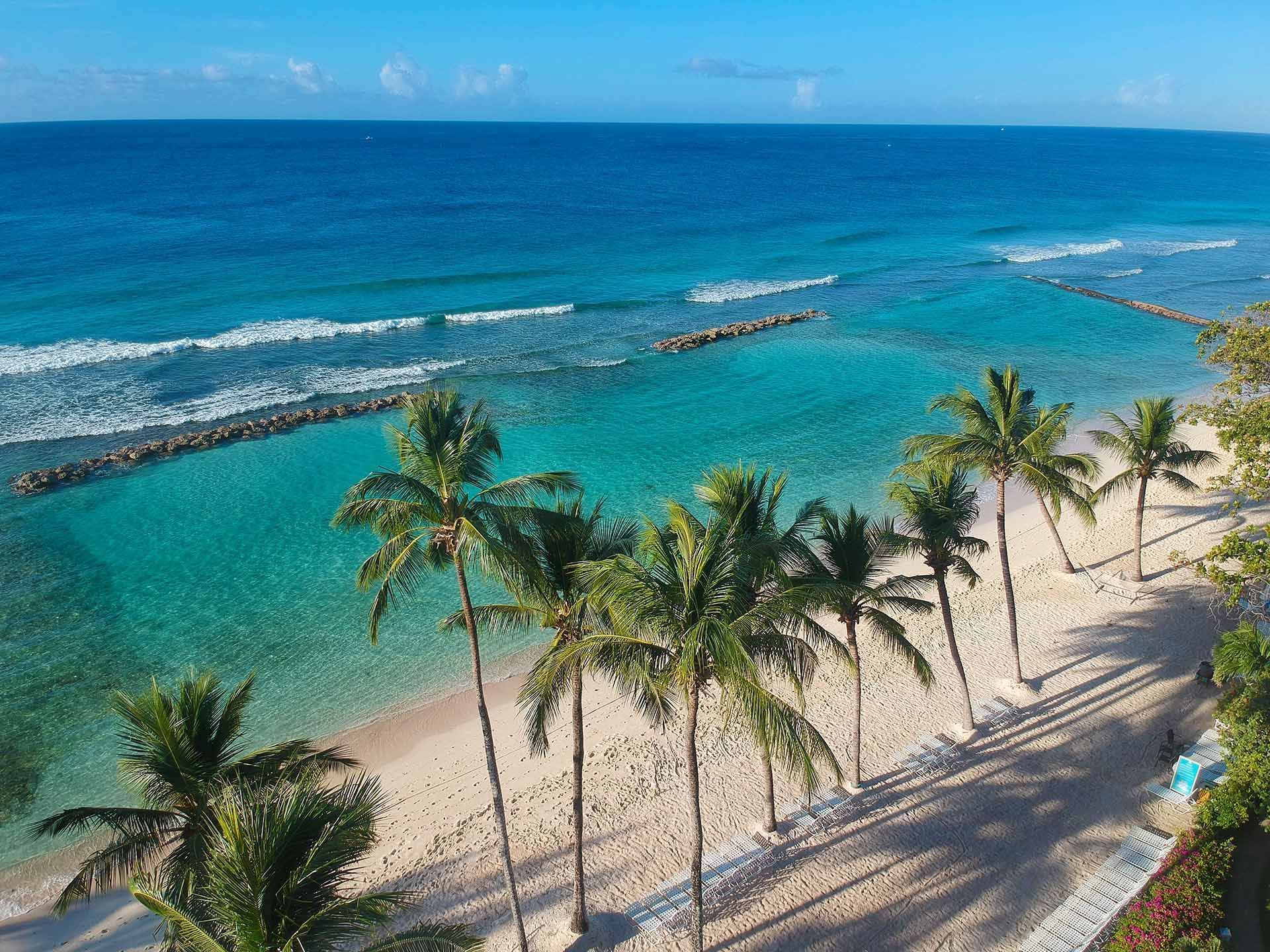 Sugar Bay is a truly special place. Each and every one of the staff here go out of their way to make your holiday as relaxing and enjoyable as possible. Such lovely and friendly people. The room, food, pool, beach and facilities are all fabulous. We can't thank the team at Sugar Bay enough for an amazing holiday!
Excellent staff, food and accommodation

This was our third visit to Sugar Bay and we were once again very impressed with 1) the staff: genuinely friendly and helpful, 2) the restaurants: quick service and excellent choice and quality of food, 3) the room: very comfortable especially love their peppermint scent, 4) beach and water activities: lots of cool beach toys they even had a trampoline! 5) last but not least 'tea time' was a culinary treat not to be missed.
I cannot recommend this place enough

Absolutely stunning hotel and location. I cannot recommend this place enough. The rooms were very tidy, spacious and had everything you could want. Ample storage space and even an additional sitting area. The facilities in the hotel were first class and the main restaurant " The Reef " has a stunning view of the beach. The good was brilliant, really authentic bajun cooking , especially the fish. The head chef - Hayden was so accommodating and helpful , he brought in halal meat just for me and my wife , so we had chicken wings and lamb steak!


The bar staff were were brilliant,and could make any cocktail you can imagine ,including a few specials of their own. If you're coming to Barbados, The Sugar Bay Hotel is the place to stay
This is the first time we have been to the Caribbean and WOW. This place is amazing. Whilst checking in they were already offering us a drink! Because we had arrived late in the evening they had made up a plate of sandwiches and fruit to take up to the room. Amazing start and the outstanding service has continued. I would highly recommend and definitely would want to come back!
Family vacation. The best ever experience. The people are very nice, customer service is perfect. We enjoyed every single day staying in the Sugar Bay Barbados. The steak house is a must. Highly recommended.
We had a amazing week. We paid for the ocean front room and it was worth every penny. We where in room 215 and had a amazing view. The food was great, plenty of choice, fresh and good quality. The flavours were always balanced in the dishes. Dinner always had multiple options. The beach is perfect, we had no issues in getting sun beds. The service was great and unfair to praise any single member off staff as we felt every staff member wanted to make your holiday perfect. The hotel helped me arrange a special anniversary dinner on the beach without my wife knowing and even amended the menu for the dinner for her. Well worth making your way through the cocktail menus especially the mud slide. We will be 100% going back as like a lot of people we fell in love with the Sugar Bay.
We spent 10 days in this wonderful hotel. Everything was absolutely perfect. The warm welcome and the kindness of the staff, the cleanliness, the excellent food of the different restaurants, the cocktails, the bartenders (thank you for teaching us how to play "Bajan style" dominoes). The ocean view was perfect, the pool with bar, Karma Spa etc. I would book nights again without hesitation. Not to mention the charm of whistling frogs at night. In short, one of our most beautiful stays.
Best place I've ever stayed!

Best place I've ever stayed! Staff are all wonderful people. Never been so spoilt in all my life! Loved it can't wait to come back.